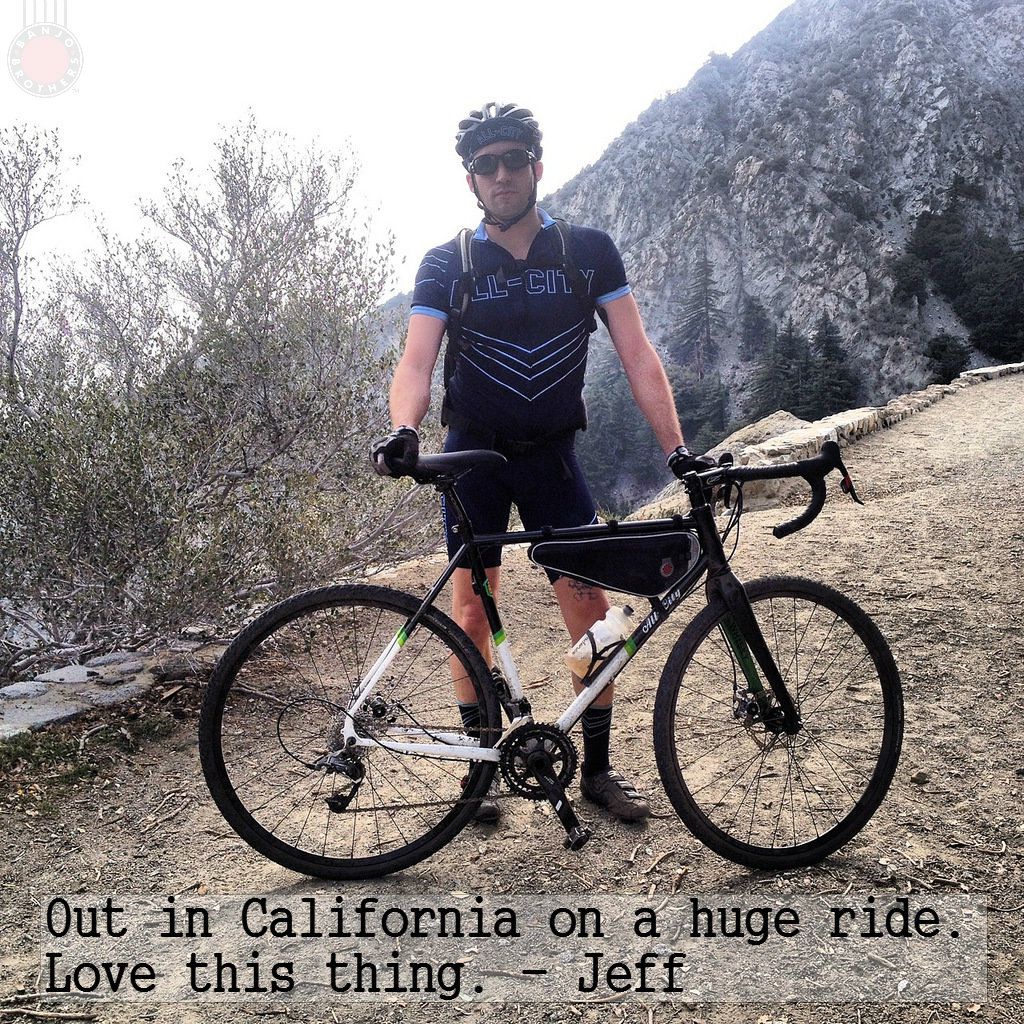 Fan Mail Redux: The Banjo Brothers Frame Packs
The two-man wrecking crew at Banjo Brothers love to get fan mail. It warms our cockles to know the products we make hold up top the rigors of your adventures.  We are very pleased that Jeff Frane, the heart-beat of All-City Cycles, trusts our gear to get the job done. The 01063 Banjo Brothers Brothers Small Frame Pack and 01064 Banjo Brothers Medium Frame Pack  ($32.99 and $34.99) respectively were built as an affordable frame pack option for those who set-out to seek adventure on their two-wheel steed.  Add 70-102 cubic inches of storage right in your cockpit. Easy access to tools, food and gear. Solid, dependable and affordable.
It doesn't matter if you're a bike industry maven or a regular jane - we love to get your feedback.